John Trengove / 2017, Sundance, Bergen, Berlin, BFI London, Carthage, CPH:PIX, Durban, Frameline, Göteborg, Helsinki, Istanbul Independent International Film Festival, Melbourne, Mumbai, New Directors/New Films, NYT Critics' Pick, Outfest, Palm Springs, Philadelphia, Queer Lisboa, Sarasota, Sydney, Taipei, Thessaloniki, Valencia, Vancouver / 88'
Each year in the mountains of South Africa's Eastern Cape, young men belonging to the Xhosa tribe embark on a rite of passage. Away from their families they will become men, subject to a secretive circumcision ritual and weeks of recovery, community-building, and feats of physical endurance. As a city boy from Johannesburg Kwanda does not belong to this world, having been sent by his father to toughen up. He is assigned to Xolani, a solitary and taciturn veteran of the ritual now serving as a caretaker, but soon recognizes something of his own desire between Xolani and another guide.
Navigating the dynamics of queer identity within a hyper-masculine realm, Inxeba (The Wound) casts an inquiring lens onto normative notions of sexuality, race, and class in present-day South Africa. John Trengove's feature film debut premiered at Sundance, Berlin, Göteborg, Thessaloniki, New Directors/New Films, Vancouver; Palm Springs, where it won Best Actor in a Foreign Language Film; Queer Lisboa, where it won the Audience Award; Taipei, where it won the Grand Prize in the International New Talent Competition; and Mumbai, where it won the Grand Jury Prize. Inxeba (The Wound) was submitted as the South African entry for the Best Foreign Language Film at the 90th Academy Awards, where it made the December shortlist.
Inxeba (The Wound): Deconstructing Transnational Heteronormativity
In an exclusive essay for Filmatique, Guest Curator Ieuan Walker explores the culturally-specific practice of ulwaluko as a conduit to understanding transnational paradoxes of masculinity and LGBT+ oppression, in John Trengove's Inxeba (The Wound).
"Intense and provocative… John Trengove's debut feature explores masculinity and repressed sexuality through an outsider's experience of a South African initiation ritual… As Paul Özgur's alert camerawork captures the dangerously shifting dynamics, the strong performances are fueled by the wild beauty of the rural setting"
- Sheri Linden, Sundance Review, The Hollywood Reporter
"John Trengove's tough, beguiling debut looks at what happens when queerness throws a wrench in the rusty machinery of traditional masculinity… When in motion, Trengove's camera is tense and aggressive, mimicking the brisk, blunt brutality of the ceremony itself, though these moments are tempered by the film's scenes of stillness. The entwined bodies of two black men, nude and underneath a waterfall; a silhouette at dusk; closeups of necks and freckles and bare chests—men's tender parts—are sensual images in tension with the harshness of their surroundings"
- Simran Hans, Film Review, The Guardian
"Trengove's film is… sensitive to the hard taboo that homosexuality remains in black South African culture—The Wound's sexually frank depiction of which marks it as something of a milestone in the country's cinema"
The initial promise of a South African Brokeback Mountain broadens into a measured consideration of class, race, self-loathing and self-assertion in a compact but pleasingly complex drama"
"Mr. Trengove shoots the film in intimate wide-screen, getting in close to the characters as they tamp down explosive feelings, often letting the spectacular landscapes break down into soft-focus abstractions. His direction is perfectly judged up to and including the shudder-inducing ending"
- Glenn Kenny, Film Review, The New York Times
"A film befitting its title, The Wound is a rough and unsparing film that offers an unflinching look of how once-traditional notions of masculinity can grow increasingly toxic in the hands of those who cling to those outmoded ways rather than accept that things have changed… an ultimately rewarding experience"
- Peter Sobczynski, Film Review, Roger Ebert
"An imposing undercurrent of portent, of grand repercussions stemming from quiet beginnings, is apparent from the off in John Trengove's delicate film about youth and sexuality"
- Joe Boden, Film Review, Little White Lies
"Necessary, deft and ultimately shocking. This is a beautifully hewn, brave piece of filmmaking that asks difficult, searching questions that will haunt you long after the credits roll"
- Jimi Famurewa, Film Review, Empire
"The filmmaker's approach is too empathetic and character-oriented to be described as anthropological, but he's nevertheless attuned to the messages encoded in group behavior, particularly the methods by which groups police their members' conduct by means as subtle as jokes and body language. While resisting any overt judgment on the circumcision ritual, which has been the subject of heated debate in South Africa, the film uses ukwaluka as a lens through which to view the intergenerational transfer of traditional masculine norms"
- Keith Watson, Film Review, Slant Magazine
"'Coming of age' is usually a syrupy Hollywood genre, and it's bracing to find it given such an unsentimental expression—and to see that it applies not only to adolescents, but to adults, too"
- Peter Bradshaw, Film Review, The Guardian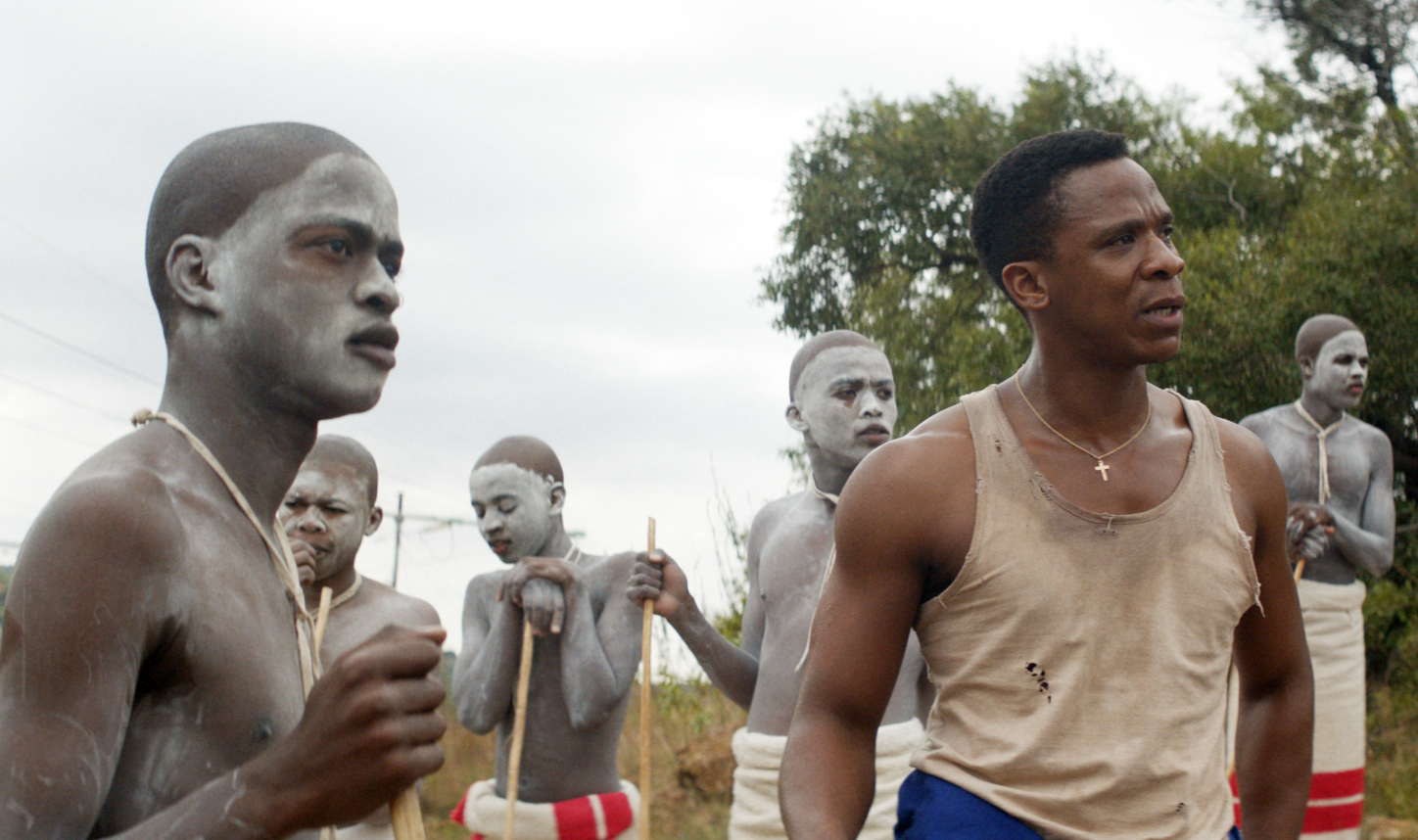 If not yet a member, subscribe now for a 30-day free trial. $4.95/month thereafter.