Gereon Wetzel / 2011, Full Frame Documentary Film Festival, Hot Docs, IDFA - International Documentary Film Festival Amsterdam, MoMA Documentary Fortnight, SXSW, Visions du Reél / 108'
For many years, Catalan chef Ferran Adrià ran the best restaurant in the world. Tucked away in a small cove a few hours north of Barcelona, El Bulli prepared some of the most daring and innovative dishes in contemporary cuisine, harnessing state-of-the-art molecular gastronomy techniques alongside an intuitive approach to flavor profiles. In July of 2011, however, the restaurant served its last meal.
Chronicling the process behind El Bulli's last season, filmmaker Gereon Wetzel traces the collaborative efforts of Adrià and his team of chefs on an exhilarating journey toward creating the perfect menu. El Bulli: Work in Progress premiered at Hot Docs, IDFA - Amsterdam, MoMA Documentary Fortnight and Visions du Reél.
"The legacy of Spanish molecular-gastronomy mecca El Bulli will live on in this gleaming observational docu"
- Alissa Simon, Film Review, Variety
"A fascinating observational doc about the most famous restaurant in the world"
- Kirk Honeycutt, Film Review, The Hollywood Reporter
"Hypnotic"
- Philip French, Film Review, The Guardian
"Gereon Wetzel employs classical observational techniques to compose a compelling… portrait of the business of creativity in the medium of food. Viewers may get no closer to understanding Adrià's intentions, or his taste buds, but the penultimate sequence, in which the chef sits alone in El Bulli's busy kitchen, eating all 35 dishes created for that season's menu (the last before the restaurant transforms into a culinary academy), inspires both wonder and melancholy"
- Sophie Mayer, Film Review, Sight & Sound
"Wetzel takes the visual beauty of these inventions at face value, zoning in on the alien allure of things like glow-in-the-dark lollipops (developed from fluorescent fish proteins) and the piquantly beautiful 'mint ice lake,' which more closely resembles a terrarium than a dish. Watching the work that goes into building these things can be fascinating, with Adrià and his team of head chefs looking more like scientists than chefs, reducing food to its base essence, endlessly experimenting with and tweaking their formulas"
- Jesse Cataldo, Film Review, Slant Magazine
"It's cooking like you've never seen"
- Charlotte Druckman, Film Review, The Wall Street Journal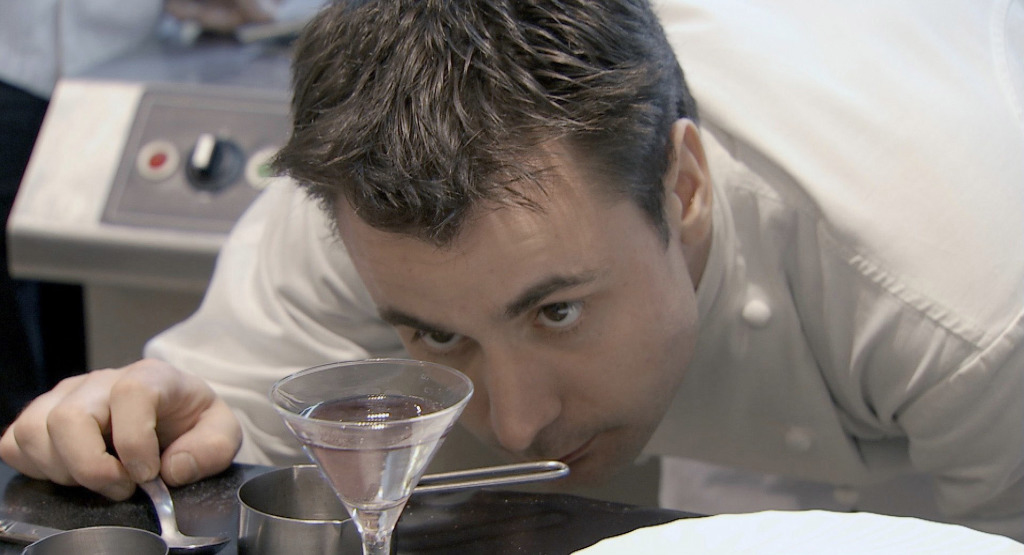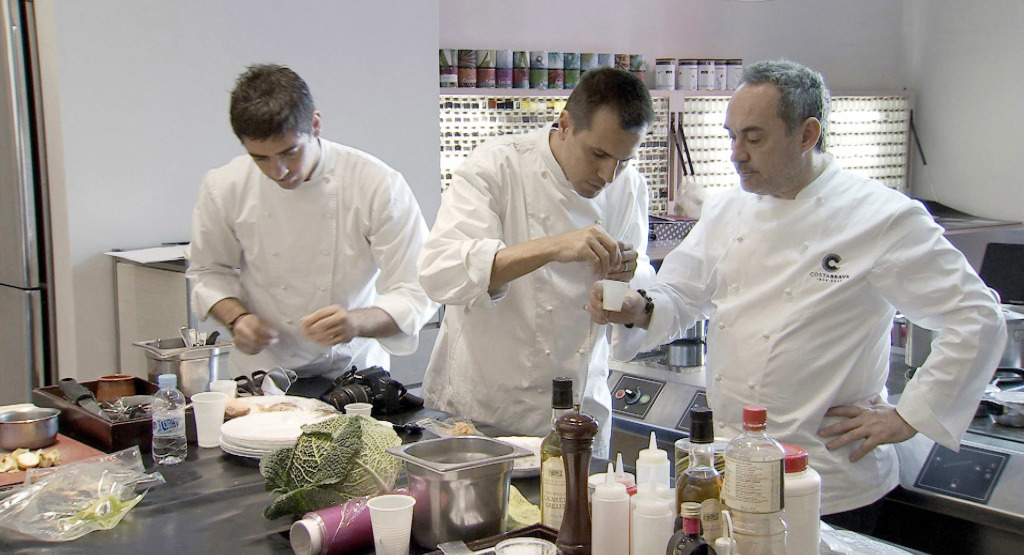 If not yet a member, subscribe now for a 30-day free trial. $4.95/month thereafter.