Taika Waititi / 2010, Sundance, AFI Fest, Athens, Berlin, ImagineNative Film + Media Arts Festival, Istanbul, Melbourne, Stockholm, Sydney, Taipei / 88'
Summer, 1984. Eleven-year-old Boy lives with his grandmother and younger brother Rocky in Waihau Bay on New Zealand's eastern coast. Up to all sorts of antics and borderline-obsessed with Michael Jackson, Boy becomes the head of his household one day when his grandmother leaves town for a funeral. But soon his long-absent father rolls back into town, digging up the yard in search of a pile of cash he buried years prior. Adventure and excitement of Dad's return give way to disappointment, and Boy is left to grapple with the blissful state of childhood ignorance he will soon leave behind.
Playful and exuberant like its young protagonist, Boy teases forth notions of marginality, masculinity, and adulthood in New Zealand's Maori society. Taika Waititi's second feature film premiered at Sundance, Stockholm, Istanbul; Berlin, where it won the Deutsches Kinderhilfswerk Grand Prix; AFI, where it won the Audience Award; Melbourne, where it won Most Popular Feature Film; Taipei, where it won a Special Mention; and Sydney, where it won the Audience Award.
Taika Waititi's Uncanny Boy-scapes
In an exclusive essay for Filmatique, Guest Curator Ritika Biswas examines Maori marginality, cinematic fantasies, and imagined manhood in Taika Waititi's Boy.
"[A] disarmingly lovely, big-hearted film, and hilarious in places"
- Cath Clarke, Film Review, The Guardian
"This movie from New Zealand, filmed in a Maori village near the Bay of Plenty, belongs in the pantheon of quaint and quirky locales that make for memorable films… Boy explores the area's rugged natural beauty without ignoring its poverty—and, more important, without expecting place to do all the work of the movie. This unpretentious comic tale of a youngster's growing relationship with a long-absent father has a surprising rhythmic genius: joy juxtaposed with humiliation, silliness with sadness, fantasy with reality, and none of it formulaic. The editing feels fresh, as does the film"
- David DeWitt, Film Review, The New York Times
"A whimsical and unique coming-of-age tale from New Zealand… Whereas many films depicting Maori culture focus on amoral bruisers or thugs, Waititi highlights the reality of the false machismo that he grew up with"
- John Lichman, Film Review, Indiewire
"Boy shows a community adrift in the present"
- Roger Ebert, Film Review, Roger Ebert
"It's relentlessly funny but depends in equal part on the charm of its characters and on Boy's sense of wonder at the world. Any tendency to be sentimental is undermined by cutting humor, occasional moments of bleak realism, and the complexity of the characters"
- Jennie Kermode, Film Review, Eye for Film UK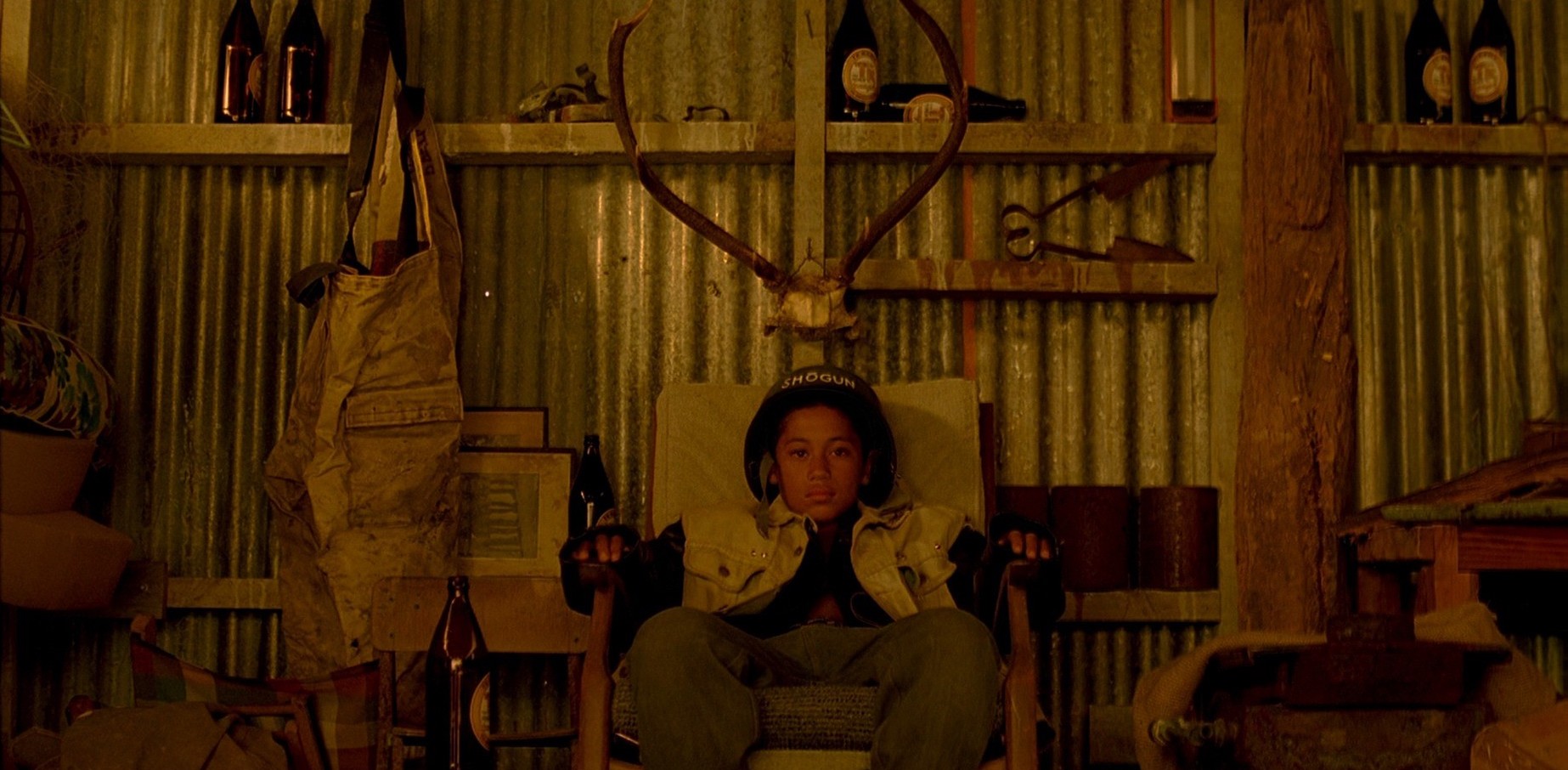 If not yet a member, subscribe now for a 30-day free trial. $4.95/month thereafter.