// Presented as part of July's American Indie Series //
Amy Seimetz / 2012, AFI Fest, Edinburgh, Indie Memphis, Maryland, San Francisco Independent, SXSW, Turin / 90'
Crystal and her boyfriend Leo drive through the endless mangrove fields, trailer parks and suburban panoramas of the Gulf Coast with something sinister in their trunk. They fight ruthlessly, which only reinforces their bond— anyone who comes between them is instantly shunned. The heat and haze of their surroundings seem only to exacerbate Crystal's mounting hysteria. Slowly, clues reveal the precariousness of their past and of their future.
Filmed on location in her hometown of St. Petersburg, Florida, actress Amy Semitz's (Upstream Color) feature film debut is an astonishing, atmospheric portrait of two lovers who have, for better or worse, taken destiny into their own hands. Sun Don't Shine premiered at AFI Fest, Turin, Vienna, Maryland, and SXSW, where it won a Special Jury Prize.
Sun Don't Shine: A Swampland Fever Dream
In an exclusive essay for Filmatique, Wisconsin Film Festival Artistic Director J.J. Murphy discusses the assured and poetic visual style, and powerhouse performances, of Amy Seimetz's debut feature Sun Don't Shine.
"[A]n instant classic of lovers on the run... Seimetz's direction, with its efficient, light-scarred impressionism and its use of isolated voices and hypnotic visions, unleashes furious power from her lead actors. Audley conveys a brutish love through violence in repose; Leo is the reluctant criminal, able to prove devotion by his mere implication in the plot—every word and gesture comes out like a blow meant as a caress. Sheil lends Crystal a damaged terror, a shredded and stifled fear that simmers in spasmodic jitters and bursts out in primordial shrieks of long-repressed rage. Their energy comes from deep within, their gestures and inflections are as surprising as they are sharply, painfully expressive. It's a straightforward story, each moment of which Seimetz sees (and hears) as amazingly complex conflicts. Imagine that each of her logically conceived, clearly composed images were shot through with vectors ranging far and deep and wildly askew into the Florida landscape and through her characters' very souls"
- Richard Brody, Film Review, The New Yorker
"Sun Don't Shine, a dreamily compelling lovers-on-the-lam movie, unspools like a Françoise Sagan novel: purposefully, enigmatically and with a raw emotional purity that makes its volatile central couple appear even more defenseless than they really are"
- Jeannette Catsoulis, Film Review, The New York Times
"Seimetz's audacious, assured, brilliantly acted take on neo-noir has the hypnotic quality of a waking dream"
- Nathan Rabin, Film Review, AV Club
"Musty, sticky, hot, and taut with psychopathological tension, Amy Seimetz's feature-length directorial debut is, to put it mildly, a bad trip... Sun Don't Shine is an unhinged, washed-out noir in which death and madness constantly lurk just out of sight, whether in the broiling trunk of a car, a run-down rest stop, or a mosquito-laden swamp. The film employs the road-trip format to dramatize the seduction of the capitalist mentality by criminal impulses— a tried and true conceit. But Seimetz's originality lies in how she doubles down on oppressively grubby atmosphere and a plot full of betrayals, freak-outs, and rotting corpses. The result is a nightmare narrative that nevertheless takes a movingly sympathetic view of its renegade protagonists"
- Dan Sullivan, Film Review, Film Comment
"Stylistic echoes of Terrence Malick's Badlands can be found in the fluttering xylophone score and the languishing tenor of the characters' wispy dialogue. Yet Seimetz doesn't envision her protagonists as psychopathic killers or lyrical ciphers; Crystal and Leo are terribly misguided but relatively sane people linked only by their mutual hysteria. They have dreams for the future, even if there's no way for their fantasies to come true"
- Glenn Heath Jr., Film Review, Slant Magazine
"Micro-budget constraints inspire a profitable focus on character and mood"
- Justin Lowe, AFI Review, The Hollywood Reporter
"Sun Don't Shine is a dreamy, watercolor wisp of a film, a sort of hazy, scattered approach to the traditional murder mystery. This stylistic approach works in its favor, as the film is told through the point of view of Crystal (Kate Lyn Sheil), who seems distracted, delusional, like she just woke up from a nap, still half in her dream world at all times"
- Katie Walsh, SXSW Review, Indiewire
"[A] thrilling, visually enveloping tale of lovers on the run in Florida. The film... remains one of the great American debuts of this decade, as well as one of the best American independent films to see release in an increasingly aggressive and competitive landscape for burgeoning filmmakers"
- Chris Cabin, Film Review, Collider
"Seimetz takes advantage of the eccentric cultural/natural landscape of central Florida to vivid effect, gets impressive if seldom endearing work from her actors, and seems very much in charge of an assertive if not always explicable presentation... the pic confirms Seimetz as a talent to watch"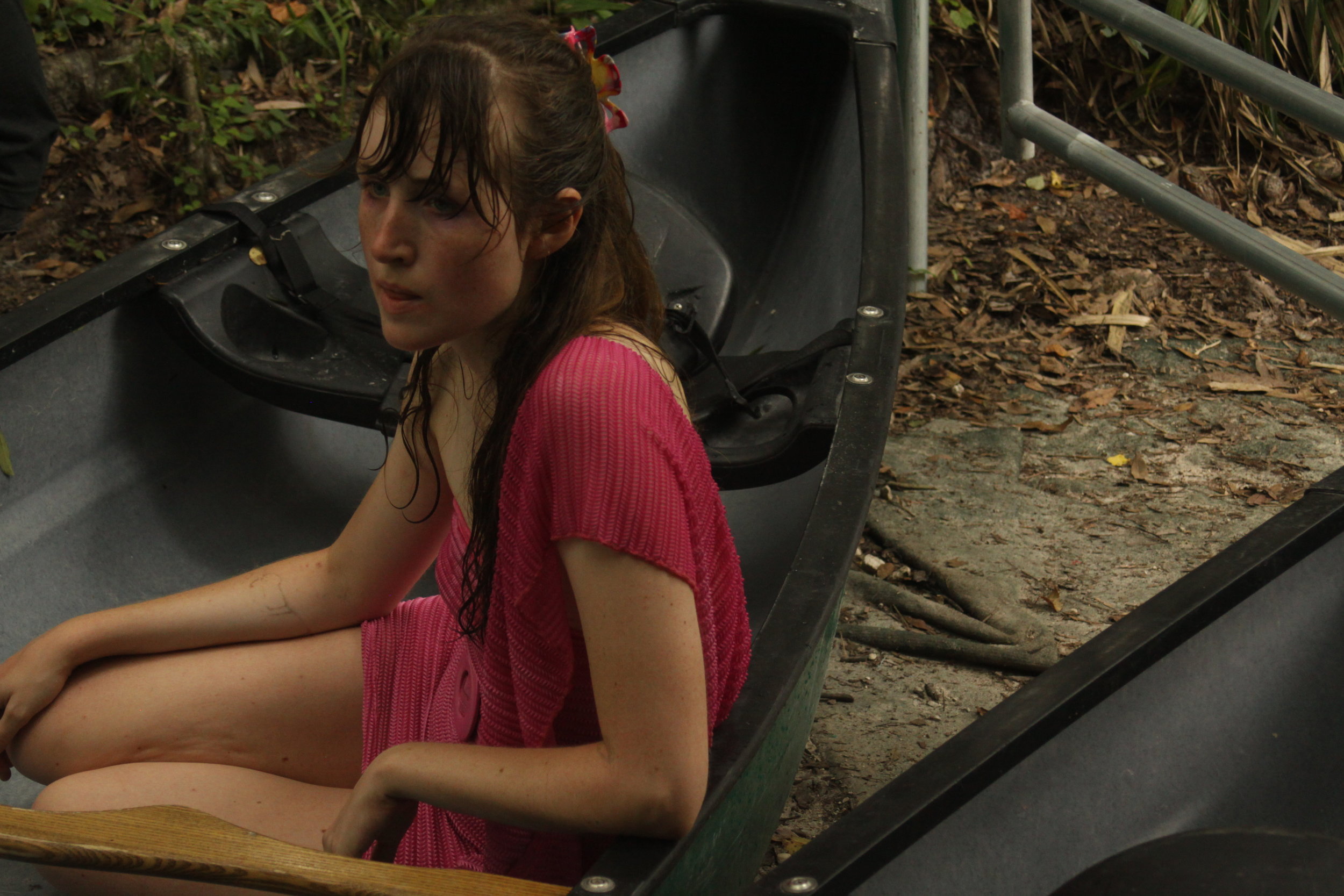 If not yet a member, subscribe now for a 30-day free trial. $4.95/month thereafter.