// Presented as part of May's C'est Cannes! Series //
Thomas Lilti / 2014, Cannes / 102'
Benjamin is a young intern at the hospital ward run by his father. While initially confident and determined, Benjamin is soon eclipsed by his partner Abdel, a foreign doctor who is obviously overqualified but has been forced to work as an intern because of his immigration status. One night Benjamin makes an error while treating a drunk patient, who dies. As his widow appears and starts demanding answers, Benjamin's father quickly covers it up— a situation that is not lost on the observant but ultimately powerless Adbel.
Charting complex moral and ethical paths for three doctors against the backdrop of France's public medical service, Thomas Lilti's second feature film is a nuanced and naturalistic portrait of individuals adrift within a dysfunctional system. Hippocrates premiered as the closing night film of Cannes' Semaine de la Critique and was nominated for 7 César Awards, including Best Film, and won Best Supporting Actor for Reda Kateb.
"Filmmakers with significant life experience outside the creative arts are becoming ever rarer creatures, but France's Thomas Lilti exploits his original career to the fullest in his fitfully engaging comedy-drama Hippocrates. A trained doctor who still occasionally practices as a primary-care physician alongside his work as a writer and director, Lilti has fully applied the "write what you know" ethos to his sophomore feature, which follows a junior doctor's eventful initiation into his profession"
"A scathing yet touching social dramedy that depicts the sketchy underside of a French public hospital... this gritty workplace dramedy recalls French films like The Class and Polisse, tracking the daily grind of disgruntled state employees through a mix of humor, realism and two-fisted compassion"
- Jordan Mintzer, Cannes Review, The Hollywood Reporter
"[A] smart drama that raises big questions over small decisions"
- Alan Zilberman, Film Review, The Washington Post
"Taking its name from the so-called father of Western medicine, Hippocrates from the outset shows Benjamin and his fellow interns having their commitment to patient care stretched to its limit by long hours, low pay, dwindling staff numbers, broken equipment, and the pursuit of profit by the upper echelons of hospital management. But there is also a possible play on words— the French pronunciation of Hippocrate (the original title) is very close to 'hypocrite'— as Benjamin finds that those who espouse medical ideals (including his father... the head of the ward he is assigned to) nonetheless sacrifice the best interests of the patients due to pressures from upper management with regards to the financial costs of appropriate care and the exigencies of available beds... Overall, Hippocrates is an engaging coming-of-age drama centering on the problems within public medicine in France as budget cuts bite, with a personable protagonist in the form of Lacoste and a standout performance from Kateb"
- Rebecca Naughten, Film Review, Eye for Film UK
"Hippocrates is a sensitive, thoughtful coming-of-age narrative, as well as a strong critique on the changing face of the French healthcare system. Like the NHS, budget cuts, over-worked staff and crippling bureaucracy are beginning to take their toll on the system. Indeed, throughout much of the film the characters struggle with the fact that the hospital is increasingly run like a business, with efficiency being prioritized over patients and their comfort. The performances are strong and it's no surprise that Reda Kateb's bagged him Best Supporting Actor at the César Awards last year... Like many indie films, Hippocrates is dominated by long, pondering shots and reflective moments, although this does add to the feeling of intimacy and realism. The storyline is absorbing and the script is excellent, with a good mix of dark comedy and ethical debates. Overall, Hippocrates is a thoroughly enjoyable movie"
- Natasha Furlong, Film Review, The Up Coming UK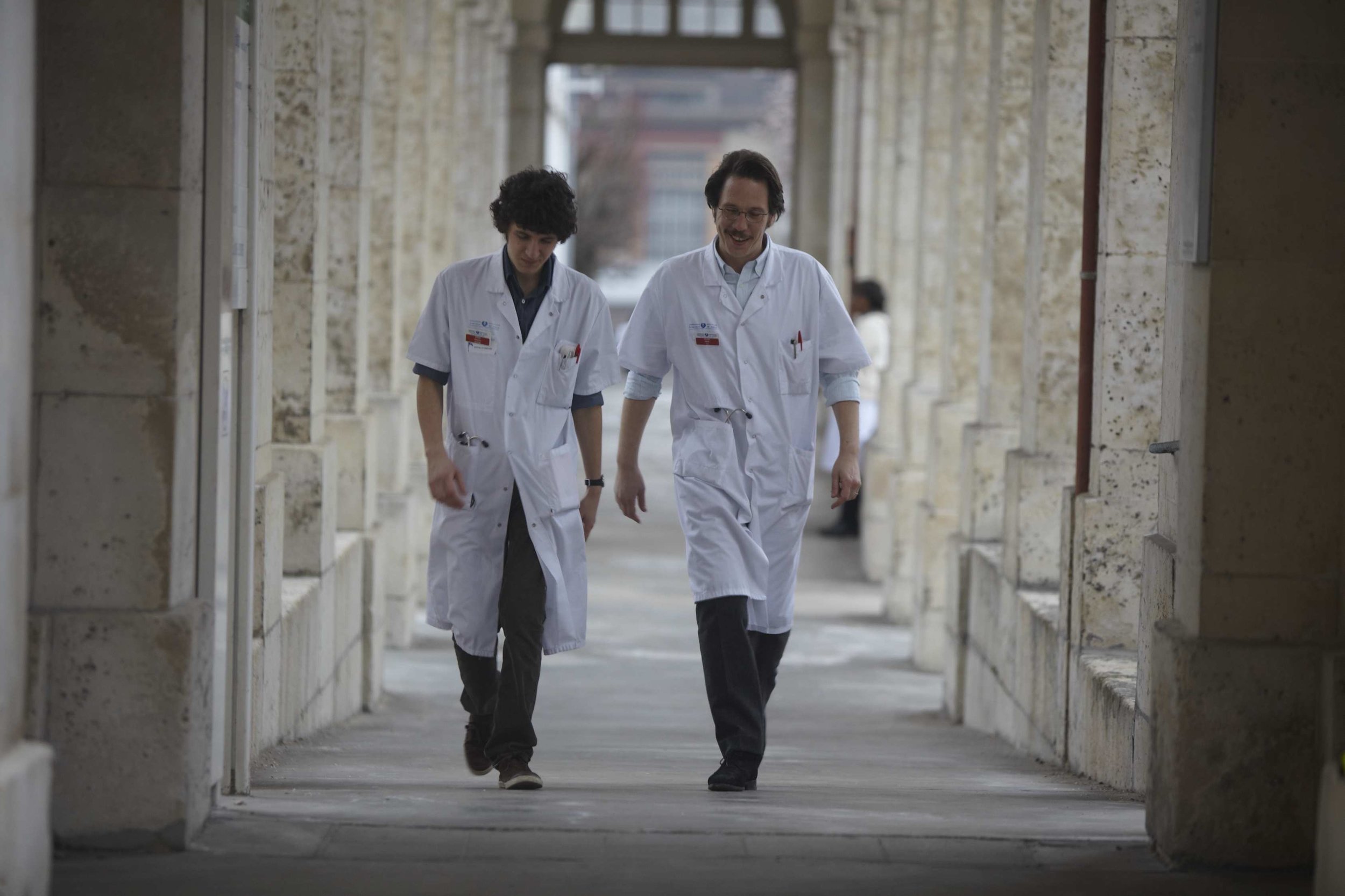 If not yet a member, subscribe now for a 30-day free trial. $4.95/month thereafter.