// Presented as part of July's American Indie Series //
Bingham Bryant & Kyle Molzan / 2014, Jeounju, BAMcinemaFest, Chicago Underground, Entrevues Belfort, Maryland, Nashville, Indielisboa, San Francisco Independent, Unknown Pleasures / 94'
Helen is a young woman living in the woods of northern Maine. She spends her days watching CCTV monitors, which stream live images of the surrounding forest she is paid to surveil for potential fires. When her college friend Charlie arrives to visit, Helen lets her in on a secret: she has learned how to discern patterns in the global financial markets from the images on the screen.
Beginning as a story of unconventional female friendship and ending in a hundred places at once, For the Plasma is a digital-pastoral drama of landscape and technology; a meta-cinematic exploration of the way in which our search for meaning and truth can shape what registers as reality. Bingham Bryant and Kyle Molzan's debut feature premiered at Jeounju, Maryland, Indielisboa, Nashville and BAMcinemaFest.
In an exclusive interview with Filmatique, Bingham Bryant and Kyle Molzan discuss the Sundance stigma, Japanese techno-pop philosophy, the duplicitous nature of films and their next projects.
Creating Something Out of Nothing in For the Plasma
In an exclusive essay for Filmatique, assistant curator Marisa Winckowski explores the irony and cinematic exercise of creating something out of nothing in For the Plasma.
"By any standard, remarkable. Delivers a dry New England strain of crazy"
- Richard Brody, Film Review, The New Yorker
"For the Plasma is a delightful oddity, an indie comedy with sci-fi twists and an indecipherable plot. It's part Jacques Rivette, part Shane Carruth, and part Wes Anderson. It might be part Tommy Wiseau too. With deadpan line readings that seem purposefully affected, it's a film that plays with our instinct to look for meaning in imagery, and the baggage we bring to a movie. In fact, that's what it's about— someone trying to read images of the natural world as something greater... a charmingly strange film, a movie that feels devoid of the cynicism that often plagues every genre from which it cribs, but particularly modern sci-fi and low-budget cinema. It is a movie that is happily strange, joyfully bizarre and particularly unforgettable"
- Brian Tallerico, Film Review, Roger Ebert
"Beguiling. Unclassifiable... A modest project of big ideas: about solitude, collaboration, conspiracy, magical thinking"
- Melissa Anderson, Film Review, Art Forum
"[E]ntrancing... a uniquely bizarre expression of its milieu, a sleepy New England locale of battered lobster shacks, placid rock quarries, and rustic lighthouses where the salty air seems infused with indefinable but ever-present mystery"
"For the Plasma is the right kind of awful, if such a thing exists"
- Mike D'Angelo, Film Review, AV Club
"[D]espite ample references to art and literature, For the Plasma is perhaps more concerned with the secrets the women keep from each other than it is with photography or the subjective nature of interpretation"
- Ben Kenigsberg, Film Review, The New York Times
"Among the films to emerge in recent years to exhibit the influence of Jacques Rivette, Bingham Bryant and Kyle Molzan's For the Plasma wears its reverence for the French director most transparently. It gives us a coastal Maine setting vibrating with an air of the unreal; two female protagonists who, while tasked initially with one project, gradually become embroiled in other clandestine pursuits signifying some slippery conspiracy; a chain of scenarios involving mapping, tracing, and analyzing; and well-dressed businessmen with apparent connections to a larger, just-out-of-reach intrigue... It's more than evident from Keiichi Suzuki's loopy, meandering electronic score that Bryant and Molzan want to invite a pleasant sense of 'WTF,' that they're not shooting for dramatic plausibility, but rather for a no-rules landscape where detours and irrationalities are welcome"
- Carson Lund, Film Review, Slant Magazine
"Shot on 16mm, these lazy moments are the film's most pleasurable, a respite from trying to figure out questions we start to suspect have no answers"
- John DeFore, Film Review, The Hollywood Reporter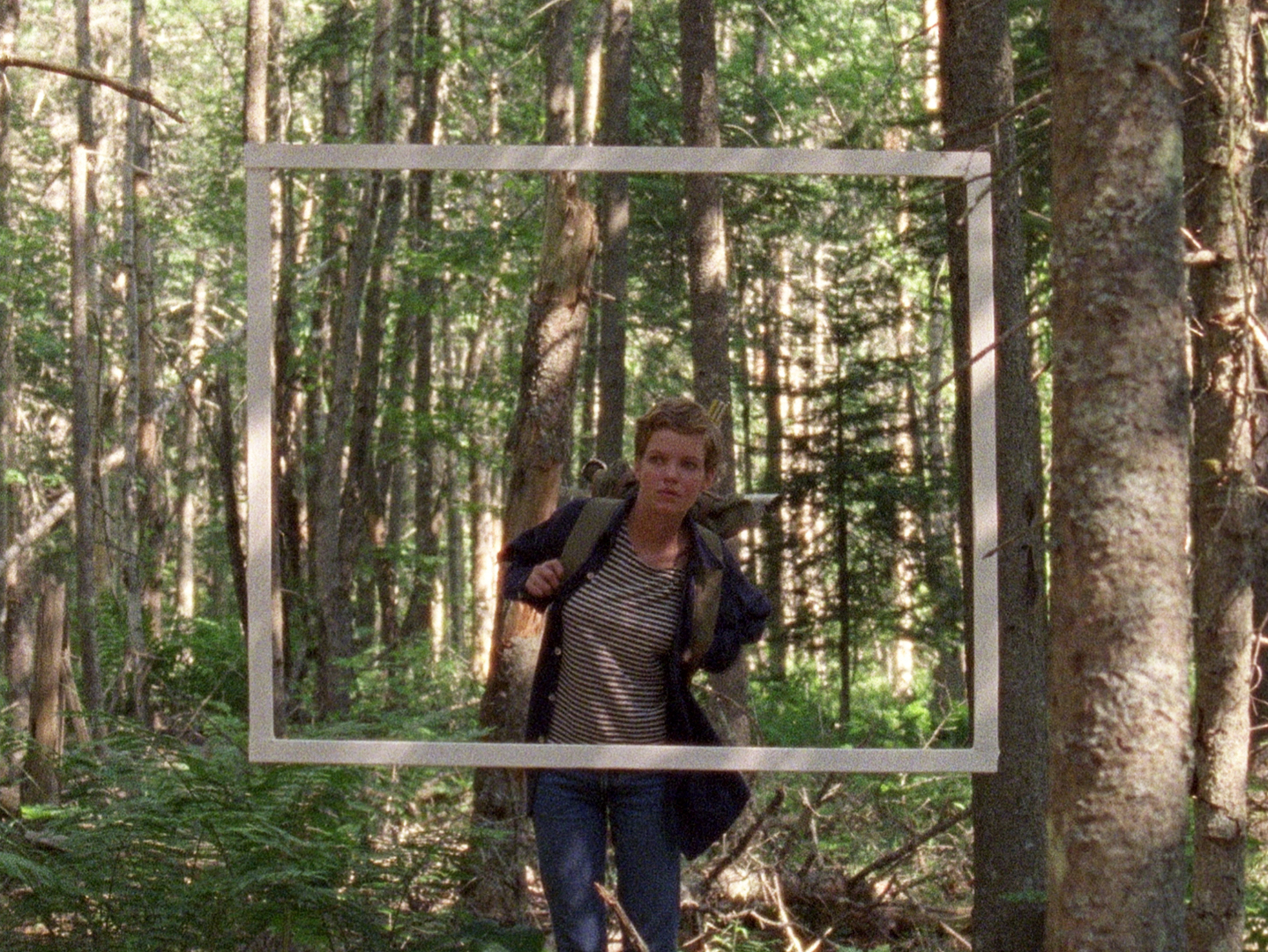 If not yet a member, subscribe now for a 30-day free trial. $4.95/month thereafter.