Elchin Musaoglu / 2014, Venice, Ankara, Chicago, Dhaka, Goa, Fajr, Istanbul, Mannheim-Heidelberg, Milan, Palm Springs, Pune, Tallinn Black Nights, Tokyo, Tripoli, São Paulo / 105'
Each day Nabat makes the way along rugged mountain roads from her small, isolated village to another, to sell milk from a solitary cow. Her husband, an ex-forestry worker, is bedridden. Her son has perished in a war that creeps ever closer to her village, which is increasingly deserted. Following her husband's death, Nabat is alone on the last frontier— a woman on the brink of existence.
Azerbaijani filmmaker Elchin Musaoglu's second feature film addresses the consequences of the armed conflict in Azerbaijan, which began in 1988 until the cease-fire in 1994, and remains diplomatically unresolved to this day. By keeping the conflict in the background, and studying only its consequences, Musaoglu offers a rare window into the human dramas that unfold in the most isolated reaches of Azerbaijani— particularly in the lives of its women.
Nabat premiered at Venice, Chicago, Dhaka, Tokyo and Mannheim-Heidelberg, where it won both the FIPRESCI Prize and the Prize of the Ecumenical Jury. Nabat was selected as the Azerbaijani entry for the Best Foreign Language Film at the 87th Academy Awards.
"When the USSR fell apart in 1991, war engulfed my region. I was working as a documentary filmmaker for a TV channel when a colleague told me of a story he was witness to. Fighting had forced the evacuation of the inhabitants of a village. Just an old woman refused to leave, because her family members were buried there. I told myself that only a mother could behave that way and decided to make a film about one.
In all conflicts it is mothers who suffer the most. It is not for nothing that people say, 'Paradise is to be found beneath a mother's feet.' I sincerely believe that if more power were given to mothers, the world would be a better place"
- Elchin Musaoglu
A moral tale about the consequences of war, Nabat's protagonist becomes a metaphor for the motherland waiting for return of her sons.
"Documentarian Elchin Musaoglu's sophomore narrative feature, Nabat, Azerbaijan's Oscar submission, is an exquisitely shot minimalist tale of an elderly woman who finds herself the last remaining resident in a village evacuated during the regional warfare of two decades ago... Bleak and largely wordless as this tale is, there's a certain quiet grandeur to its unfolding. Veteran Iranian thesp Arya underplays effectively, limning a simple woman's considerable inner strength shaped by a life of endless toil"
"A rare art film from Azerbaijan, Nabat tells the simple but affecting story of an elderly peasant woman who selflessly cares for her dying husband in wartime while grieving for her lost son. What makes it extraordinary is the presence of major Iranian actress Fatemeh Motamed-Arya in a performance... tinged with stoic poignancy, well reflected in Elchin Musaoglu's direction of the story like a leisurely told fairy tale tied to the natural world"
- Deborah Young, Venice Review, The Hollywood Reporter
"Distinctive... hypnotically focused on the endless work that Nabat must do to look after her husband and keep them both going. She milks the cow, harvests potatoes, washes the clothes, feeds and bathes and cooks and cleans endlessly. There is compelling ritual to watching her efforts, her work, and it's clear that this is the only thing keeping her going. It's something to focus on, instead of the visions of her son that she clings to, but also sharpens and exacerbates her grief"
"The story of Nabat is about much more than what we're told on the big screen. It's the story of all mothers, of all women who long for a place, and simply cannot let go of it. While the film deals with one particular woman, a mother who, at the height of the war that engulfed the region when the USSR fell apart, cannot tear herself away from her village in Azerbaijan, now a virtual ghost town, the story could be about today, and a Syrian refugee or an Iraqi Christian... Anyone, anywhere around the world, really, because at this point in time we're all becoming casualties, physical or psychological, of wars"
- E. Nina Rothe, Venice Review, The Huffington Post
"Nabat takes place in Berg-Karabach, the long-contested border region between Azerbaijan and Armenia which became the scene of full-fledged war between 1992 and 1994. A minimalist social chronicle... that elevates into a fantastical, allegorical dimension"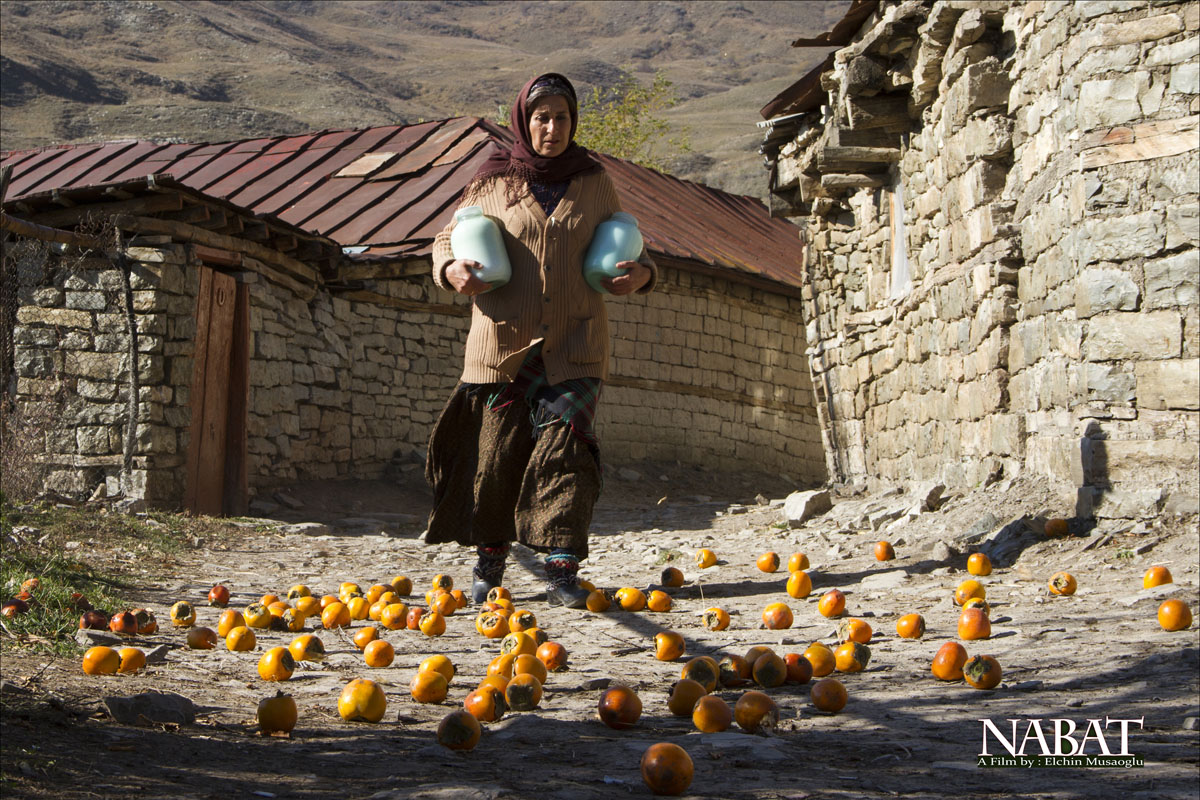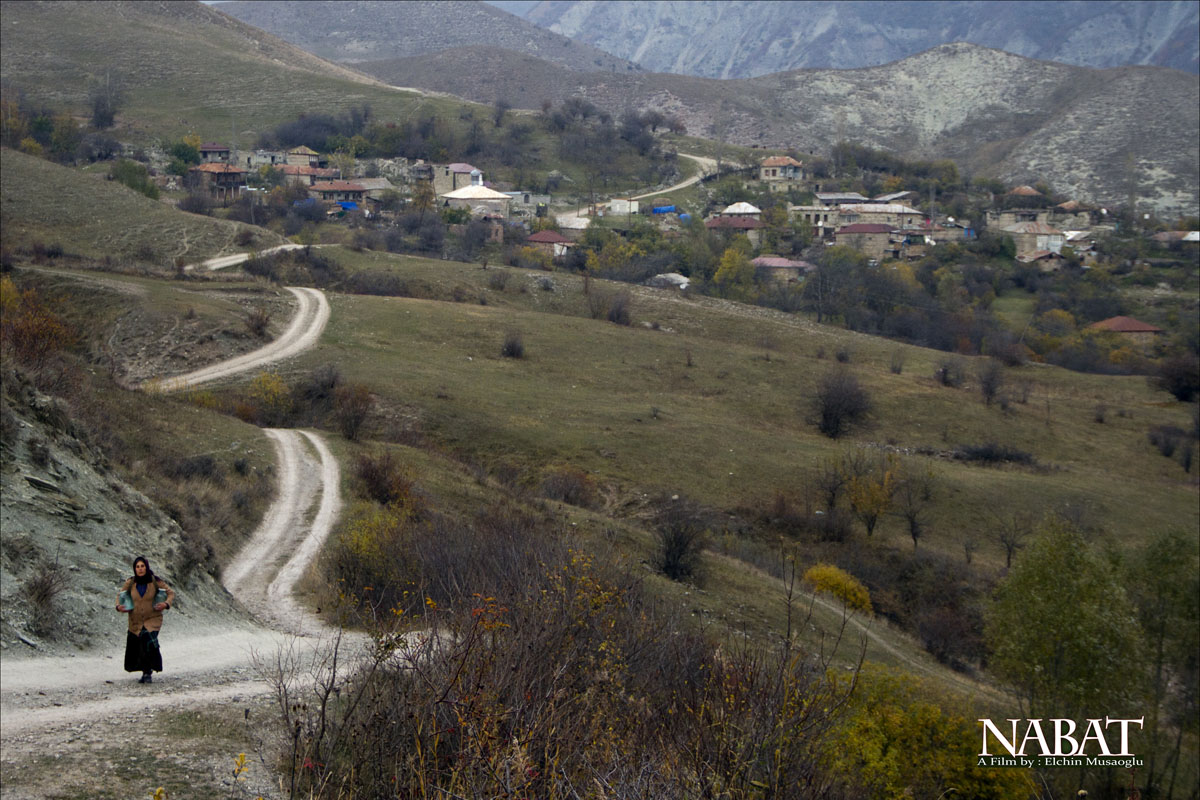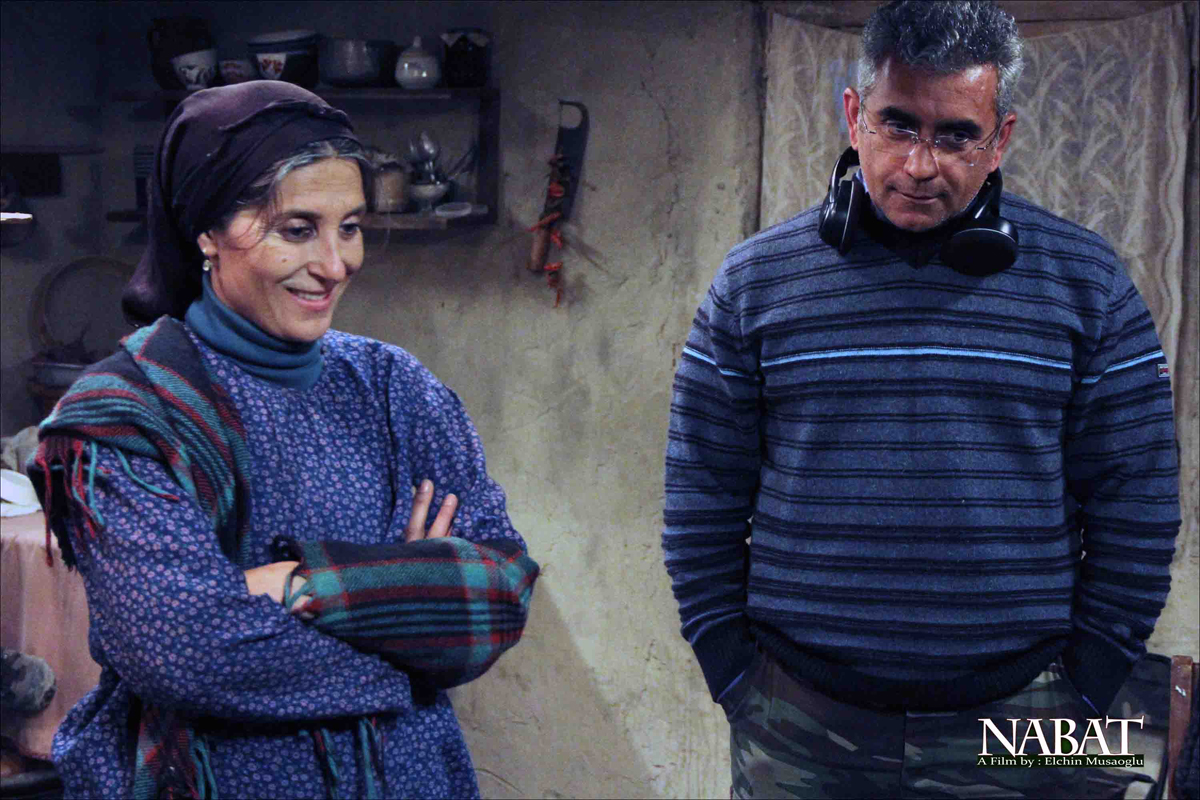 If not yet a member, subscribe now for a 30-day free trial. $4.95/month thereafter.