Rusudan Chkonia / 2012, Venice, Abu Dhabi, Naples, Tallinn Black Nights, Tbilisi / 90'
In the televised Georgian Mothers' Content, a group of ten very different women compete for the ultimate prize of $25,000 and a family apartment. Motivations range from the reward— considered seismic for the majority of the impoverished contestants— to proxy motives of the contestants' mothers who just want to see their daughters in the limelight. What begins as glimmering extravaganza slowly reveals itself as a humiliating amateur beauty contest, in which tragic stories of war, poverty and sexual abuse are exploited for entertainment and ratings.
Georgian filmmaker Rusudan Chkonia's first feature explores pressing issues of contemporary Georgian society— the enduring scars of a post-civil war nation, economic hardship, and human desperation— through the lens of broadcast television, calling into question the ethics of entertainment itself. Keep Smiling premiered at Venice, Abu Dhabi, and Tallinn Black Nights, and was selected as the Georgian entry for the Best Foreign Language Oscar at the 85th Academy Awards.
While Georgia's predominately male first New Wave focused on war and social conflict, a female Second Wave showcases both the power of Georgian women and the strength of national cinema. After a long winter sleep, Georgian cinema has burst into bloom with the arrival of vivid and diverse features such as Susa, In Bloom, Brides and Keep Smiling.
"Taking cues from the recent slew of pageant-driven reality shows and placing them in a narrative about 20-to-30-something femmes coping with failed marriages and broken homes, Keep Smiling is sort of like Honey Boo-Boo by way of Marc Cherry, all of it set within the grim confines of modern-day Tbilisi— a city depicted here as one big sprawl of dilapidated Soviet housing, boozing husbands and hungry refugees"
- Jordan Mintzer, Film Review, The Hollywood Reporter
"Helmer Chkonia clearly has no time for any kind of post-feminist guff that sees beauty contests as empowering; the whole thing is merely an exercise in prurience and humiliation that has to be endured, so the main driving force of the drama lies in seeing how low each of them will go to win, or whether they'll find strength in numbers. In a way, it's a bit like The Hunger Games with high heels and swimwear"
- Leslie Felperin, Film Review, Variety
"While the Georgian regime tries to project a positive image abroad, Keep Smiling is hardly a postcard. Instead, the young director attacks the competitions organized to promote the ideal Georgian mother, with all the nationalistic and macho underpinnings upon that image relies... Rusudan Chkonia prefers to concentrate on the conditions of life of the ten women in question and thereby denounces the poverty in which a large part of the Georgian population lives, while a tiny aristocracy monopolizes the country's wealth. The director dares to show dilapidated housing conditions as well as the flood of immigrants to the country following Georgia's war in Abkhazia— both problems the government has swept aside"
- Virgile Dumez, Film Review, Avoir Alire [fr]
"What would you do to win a prize? Where should you stop if you wanted to keep your dignity? Does the end always justify the means? A Machiavellian dilemma for a Georgian film made by Rusudan Chkonia, a director taking her first steps... Keep Smiling is a condensation of female, dark humor"
- Vittoria Scarpa, Venice Review, Cineuropa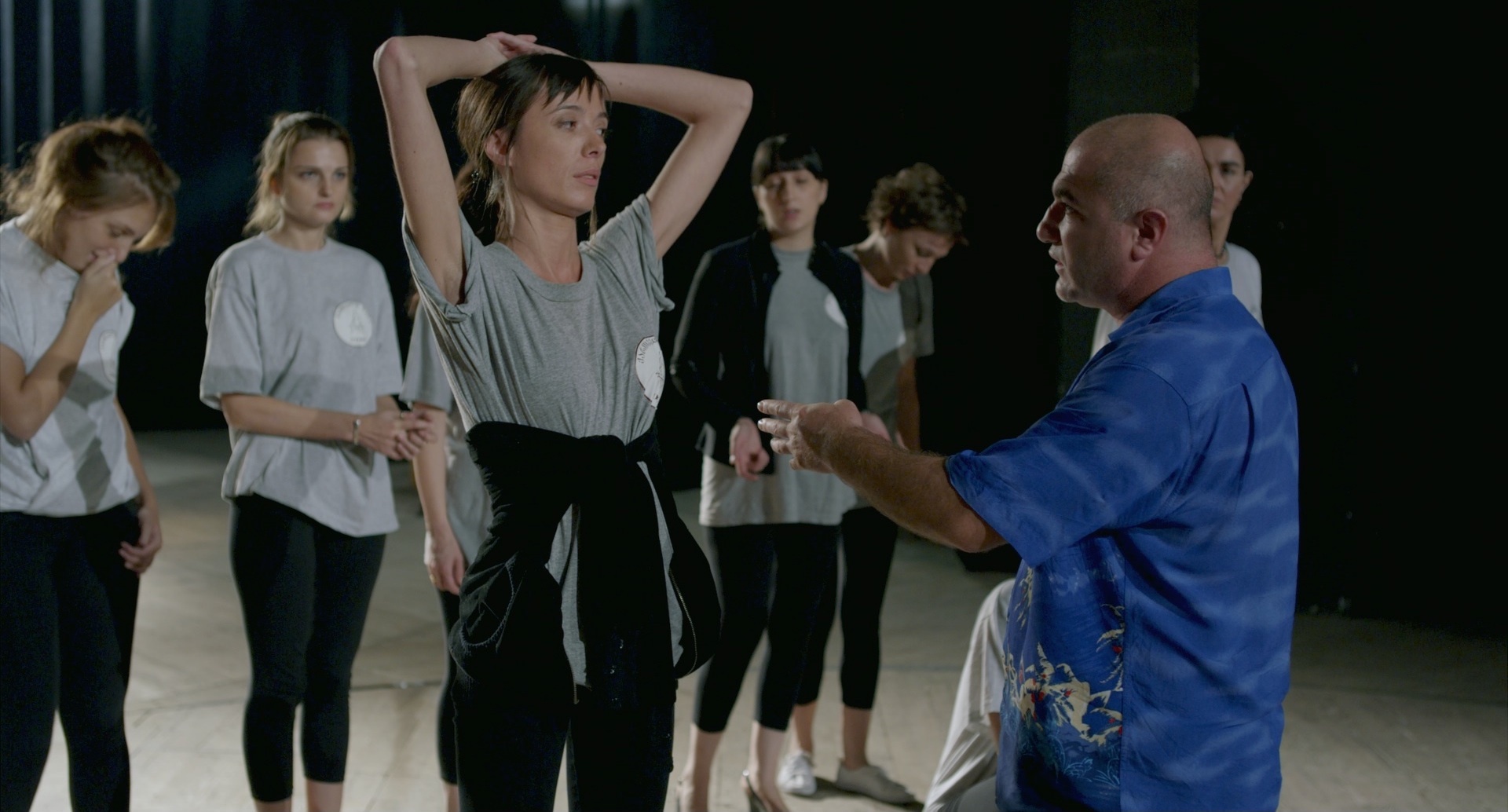 If not yet a member, subscribe now for a 30-day free trial. $4.95/month thereafter.