Shawkat Amin Korki / 2014, Abu Dhabi, Antalya, Cinedays Skopje, Duhok, Granada, Istanbul, Jogja-NETPAC, Kolkata, RiverRun / 97'
Memories on Stone commences with a prologue: a young boy sits in a darkened theater, watching a film alongside his projectionist father, when soldiers storm the premises and declare the film forbidden. Years later, Hussein is a grown man attempting to direct his own film about Al Anfal, the 1992 genocide of 182,000 Kurds in Iraq. Obstacles arise in all forms— financial, cultural, personal, and political— offering not only a lens into one of the darkest chapters of Iraq's history, but into the process of both making a film, and existing as a filmmaker, in modern-day Iraqi Kurdistan.
Marbled with absurdist humor, Shawkat Amin Korki's third feature is a sophisticated meditation on the act of filmmaking as both a political exercise and means of resistance. Memories on Stone won Best Film at both Abu Dhabi and Antalya, and the Jury Prize at RiverRun, and was selected as the Iraqi entry for Best Foreign Language Film at 88th Academy Awards.
Interview
In an exclusive interview with Filmatique, Shawkat Amin Korki discusses approaching tragedy with humor, the challenges of filmmaking in Iraqi Kurdistan and his next project..
Press
"A director and a producer in Iraqi Kurdistan battle the odds to make a feature about Saddam Hussein's Al Anfal massacre in Memories on Stone, a dark tale of an inescapable past told with expected dollops of absurdist humor. Presumably full of semi-autobiographical touches, the film fits snugly into director Shawkat Amin Korki's body of work (Kick Off, Crossing the Dust) and the long line of pics dealing with the social and personal pressures of making a relevant movie"
"Indie filmmaking has never been a picnic, and many directors have explored its difficulties in a humorous or farcical vein. In the drama Memories on Stone (Biraninem li ser keviri), winner of the Black Pearl for best film from the Arab world in Abu Dhabi's Narrative Competition, director Shawkat Amin Korki details the maddening frustrations of a film crew in postwar Kurdistan after the fall of Saddam Hussein. Though the gentle humor of his previous films is there, it's dominated by the angst of the fictional filmmakers as they battle to find actors and resources in a poverty-stricken landscape "
- Deborah Young, Abu Dhabi Review, The Hollywood Reporter
"Memories On Stone is a visually sophisticated movie in which the director gently and effortlessly brings together the Kurdish past and present, while investigating with sincerity and gracious humor the traumatizing events suffered by his nation. Korki entirely avoids sentimentality, offering instead a personal and vigorous look at Kurdish history and mentality"
- Programmers, Karlovy Vary International Film Festival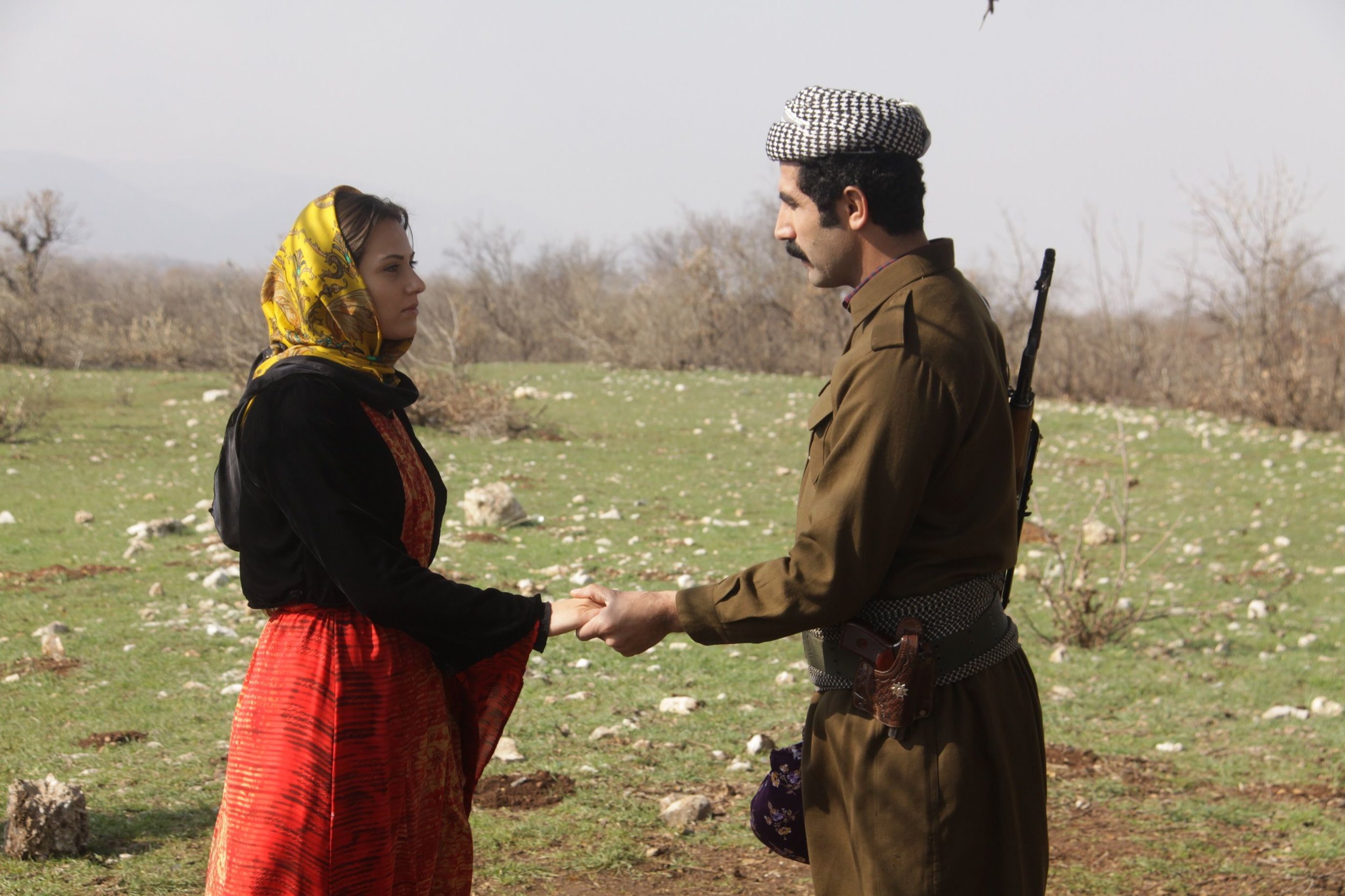 If not yet a member, subscribe now for a 30-day free trial. $4.95/month thereafter.