Xavier Dolan / 2012, Cannes, Hamburg, Toronto, Vancouver / 168'
Laurence is a respected literature professor who decides to embark on the transition from man to woman in Xavier Dolan's third feature film, Laurence Anyways. However probing of identity this topic may seem, it is love that captures Dolan's attention— the love Laurence maintains for Frédérique, who craves the arms of a man; the love Frédérique maintains for Laurence, though he can't continue living life as anything other than a woman. Love that transforms dreary Montreal streets and bleak winter vistas with moments of magic— water flooding into a living room from a book of poetry, fluorescent clothes raining from the sky when the two reunite.

Love, in Laurence Anyways, is a story that goes on too long, and transcends all things: gender, sex, violence, discrimination, and the cruelty of a world not yet primed to understand.
Essay
Xavier Dolan's infamous refusal to collect Laurence Anyways' Queer Palme at Cannes proved controversial among renowned film critics, yet simultaneously sparked a more expansive inquiry into the role of queer prizes at festivals— Why must films with queer themes be relegated to a separate category? Why can't they be judged by the same criteria as other films?
Press
"[A]n astonishing achievement... a big, beautiful, rambling immersion in a passion whose heat is fueled primarily by its impossibility"
- Jeanette Catsoulis, Film Review, The New York Times
"[A]cknowledges the messiness of transgender life, and the sizeable gaps between tolerance, acceptance, and actually going to bed with someone"
- Violet Luca, Film Review, Film Comment
"A stunning, epic love story"
- Landon Palmer, Film Review, Film School Rejects
"[Z]eroes in on the impact of transgender on a relationship, and tries to understand what makes two people stay together or fall apart."
- Olivia Collette, Film Review, Roger Ebert
"It takes cojones for a filmmaker to chase Fassbinder's ghost, but it takes heart and talent to damn near catch up with it"
- Chuck Bowen, Film Review, Slant Magazine
"Fully immodest and intermittently astonishing, Xavier Dolan's epic melodrama Laurence Anyways charts a male-to-female transsexual's tumultuous relationship with a straight woman "
"Dolan's strongest pitch yet to have himself crowned Canada's answer to Pedro Almodovar"
- Stephen Dalton, Cannes Review, The Hollywood Reporter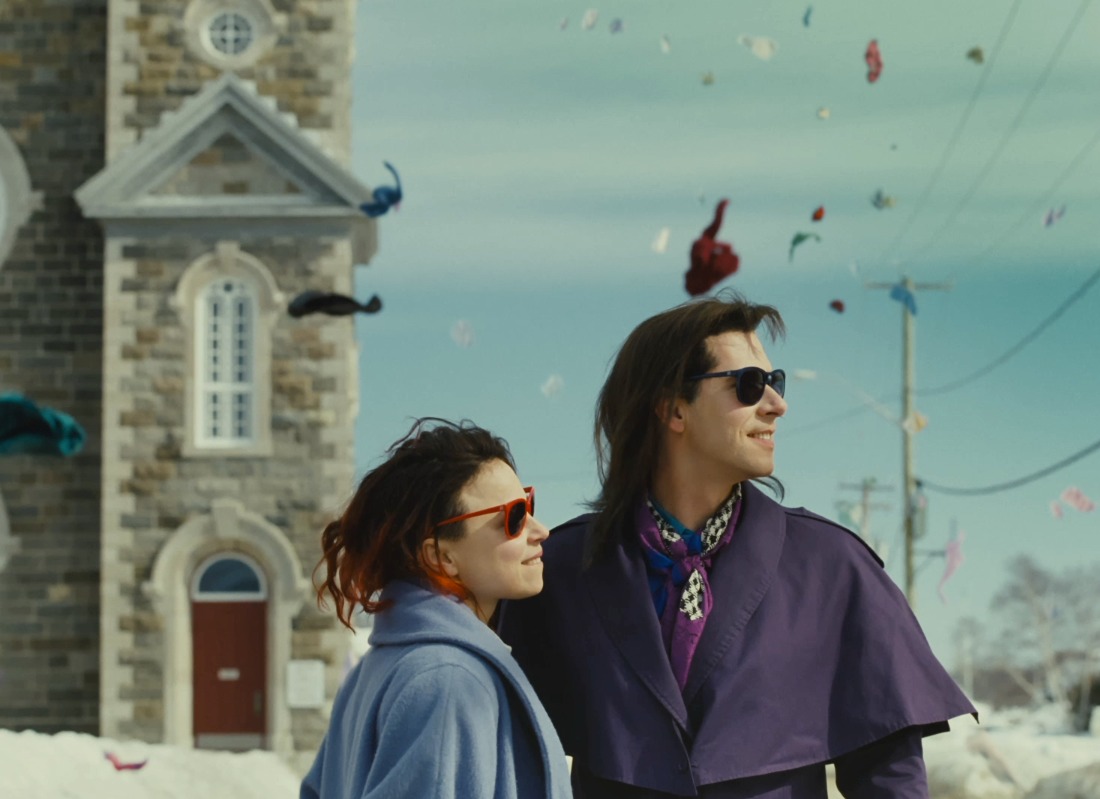 If not yet a member, subscribe now for a 30-day free trial. $4.95/month thereafter.